Welcome to North Country Legends Taxidermy
The art of taxidermy is our passion at North Country Legends Taxidermy. Borrowing on decades of experience from the most accomplished wildlife artists in the country, each of our mounts delivers impressive quality and realism that consistently over-deliver on expectations.
As a state and federally-licensed taxidermist, North Country Legends offers a full range of services for all game species, including mammals, birds and fish. Offerings include traditional wall-hanging mounts, floor and table pedestals or full life-size pieces, all which are available with natural habitat dioramas. The possibilities are endless.
About the Artist

A native of Escanaba, licensed taxidermist and Professional Environmental Engineer, Tim Gorenchan has always had a passion for the outdoors. In 2005, a lifelong interest in taxidermy became a full-time venture when he opened his studio in Michigan's Upper Peninsula. Tim is fully certified by the American Institute of Taxidermy and has discovered taxidermy to be the perfect way to combine his passions with his artistic abilities.
Thank you for visiting North Country Legends Taxidermy. I look forward to serving all your taxidermy needs in the future.
Sincerely,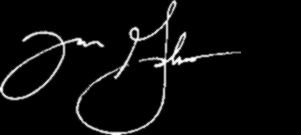 Tim Gorenchan
Owner and A.I.T. Certified Taxidermist
Phone: (906) 399-3046
Email: info@northcountrylegends.com

North Country Legends Taxidermy
Escanaba, MI