Welcome to North Country Legends Taxidermy
Importation Restrictions
For those who plan to hunt outside of Michigan this fall, it is important to note that regulations related to the importation of harvested cervids (deer, elk or moose) have changed substantially. Hunters who harvest a cervid in any other state or province can bring back only the following into Michigan:
Hides/capes
Deboned meat
Quarters (legs, including leg bones, that do not have any part of the spinal column or head attached).
Finished taxidermy products
Cleaned Elk ivories or other teeth
Antlers
Antlers attached to a skullcap cleaned of brain and muscle tissue
Please contact me prior to your hunt if you have any questions regarding this procedure. Also, please contact me and I will provide you with the measurements that need to be taken in the field prior to skinning and caping. For comprehensive caping and skinning instructions please see this important and urgent video.
A Little Bit About Us
The art of taxidermy is our passion at North Country Legends Taxidermy. Borrowing on decades of experience from the most accomplished wildlife artists in the country, each of our mounts delivers impressive quality and realism that consistently over-deliver on expectations.
As a state and federally-licensed taxidermist, North Country Legends offers a full range of services for all game species, including mammals, birds and fish. Offerings include traditional wall-hanging mounts, floor and table pedestals or full life-size pieces, all which are available with natural habitat dioramas. The possibilities are endless.
Thank you for visiting North Country Legends Taxidermy. I look forward to serving all your taxidermy needs in the future.
Sincerely,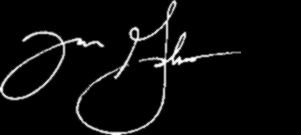 Tim Gorenchan
Owner and A.I.T. Certified Taxidermist
Phone: (906) 399-3046
Email: info@northcountrylegends.com

North Country Legends Taxidermy
Escanaba, MI